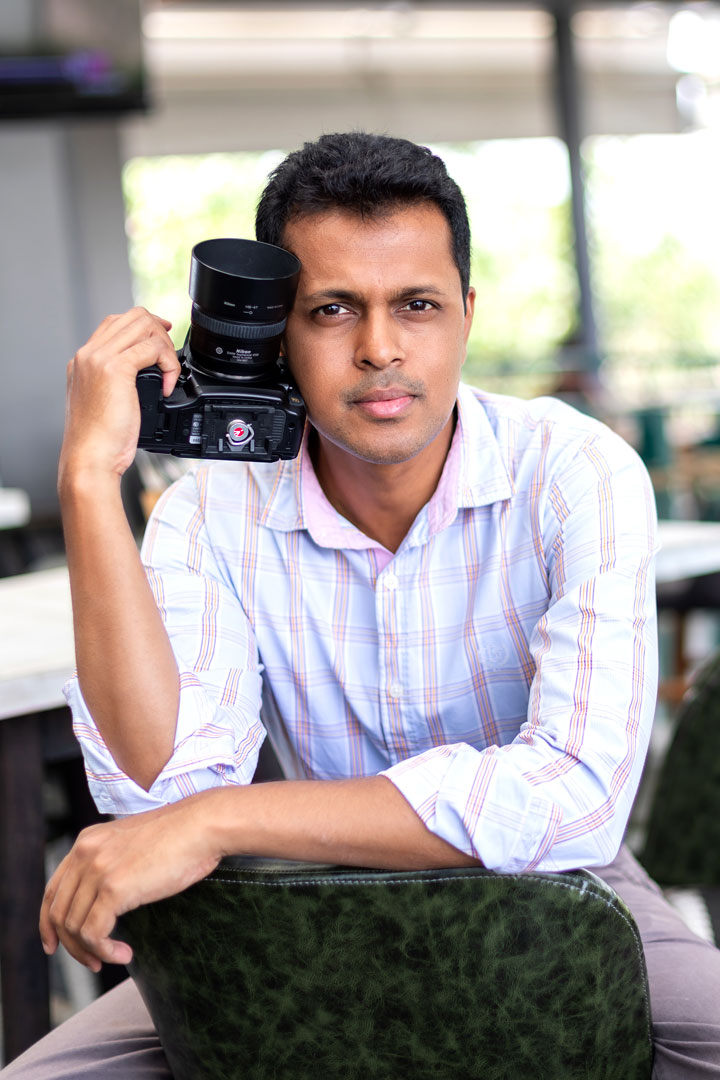 'Bhram', an ancient Sanskrit word for illusions, impressions, deceptions… Much like this site; an ode to the fleeting illusions created by light, captured by the art of Photography.
Bhram is amongst one of the many endeavors of Ajay Salanky, a brand consultant & designer by profession, Ajay is also a social activist and avid photographer from Bangalore. His passion for photography complements his love for roads, especially the roads less travelled…
Ajay started his design firm Kalakruti in 1999, Kalakruti offers a wide array of design services like identity design, web site design, marketing collateral design etc., Ajay first got involved with voluntary organisations at an early age of 10, by supporting his mother, a member of the Lions club, in organising blood donation & eye camps. He then co-founded SAVE – Social and Voluntary Services Empowerment, an NGO dedicated towards healthcare and hygiene for the economically weaker sections of society. For the extensive work done & its contribution to society, SAVE has received accolades from Dr. APJ Abdul Kalam, the Honourable Former President of India.
Ajay's love for photography comes only second to his commitment to social causes. He particularly enjoys capturing landscapes, nature and moments with his gorgeous little daughters who are always upto something!
Ajay is available to take up assignments in Architecture, Interiors, Product and Portrait photography. If you are interested in his works or would like to commission Ajay, please contact him at contact@bhram.net or call +91 98441 61733.