The display of dolls in households during Dussera is a tradition that is being followed over the last 500 years. This tradition was started during the reign of Vijayanagara dynasty, and the practice is famously known as 'Bommai Kolu', ' Bommala Koluvu' or 'Dussera Gombe'. The tradition is very popular in some of the families in parts of the Indian states of Karnataka, Tamil Nadu and Andhra Pradesh.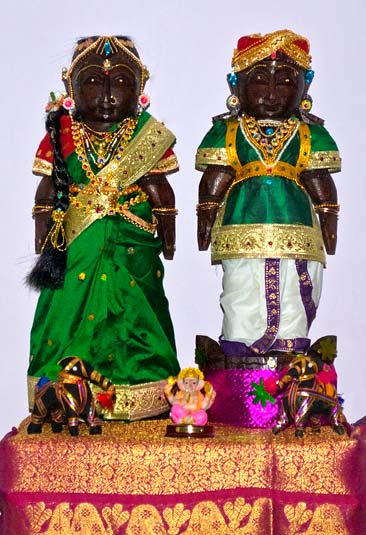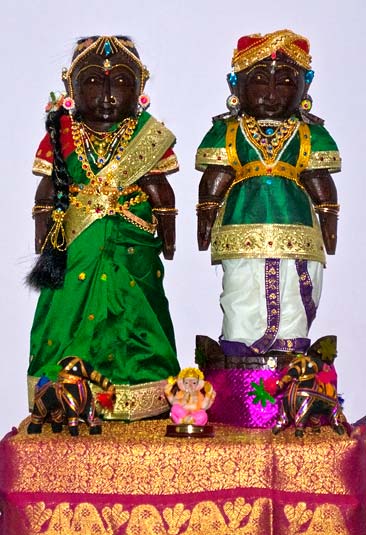 This unique doll collection has 'Pattada Bombe', the royal couple bedecked with jewels and silks, as its key piece. Dussera Gombe is an arrangement of variety of dolls and puppets decorated in an attractive manner, following themes from folklore, to epics like Ramayana & Mahabharata, to modern day scenarios.
Dolls are arranged for display and all the relatives and neighbors are invited to home, to view the arrangement and savour the many sweets prepared as part of the festivities.